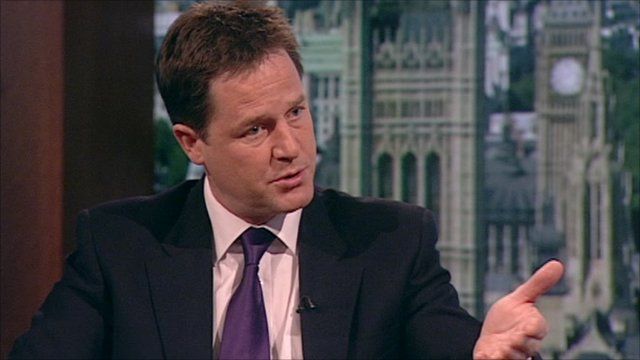 Video
A healthy press is a diverse one
The Deputy Prime Minister Nick Clegg believes proper plurality is essential for a healthy press.
He told Andrew Marr that new rules governing press plurality should be implemented, and said that politicians now have to be 'brave enough' to make tough decisions.
Ahead of Rupert Murdoch's appearance before the Commons Culture, Media and Sport Select Committee, Mr Clegg also called on him to aid the investigation.
He said: "He needs to come absolutely clean about what he knew, about what his senior executives knew and why this culture of industrial scale corruption, or so it is alleged, appeared to grow up without anyone further up the food chain taking any real responsibility for it."