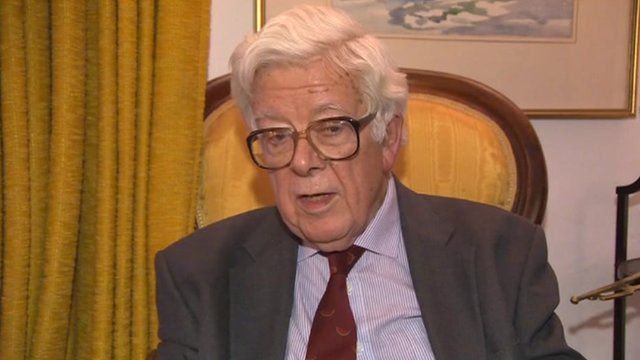 Video
Lord Howe: I wasn't advocating 'managed decline' of Liverpool
Margaret Thatcher was urged to abandon Liverpool to "managed decline" by her chancellor, newly-released National Archives files have revealed.
The confidential government documents, made available under the 30-year rule, reveal Cabinet discussions following the 1981 Toxteth riots.
While ministers, such as the then Secretary of State for the Environment Michael Heseltine, were arguing for regeneration funding to rebuild the riot-hit communities, Sir Geoffrey Howe wrote it would be a waste of money, warning Mrs Thatcher "not to over commit scarce resources to Liverpool".
However, Lord Howe told the BBC he "wasn't in any sense advocating managed decline".
Go to next video: Heseltine: We did do the right thing