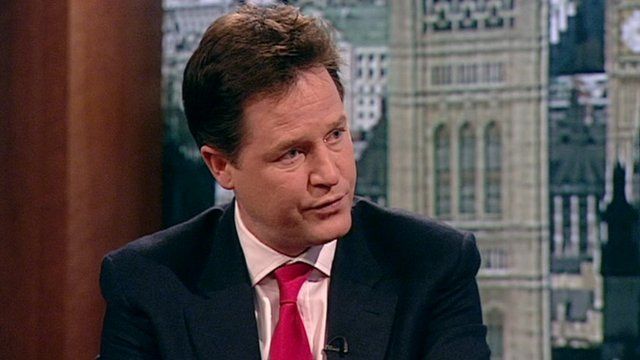 Video
Deputy PM Nick Clegg defends government benefit cap
The Deputy Prime Minister, Nick Clegg, has defended government proposals for a £500 a week benefit cap.
The idea will be discussed in the House of Lords on Monday as part of the coalition's proposed welfare reforms programme.
Speaking on the BBC's Andrew Marr show, Mr Clegg said he believed the measures would encourage people who are able to work to seek employment.
"It surely can't be fair, can't be right, that you can be earning more on benefits than someone going out and earning £35,000, which is the equivalent if you were to go out and work", he said.
Go to next video: Will housing benefit caps affect market?