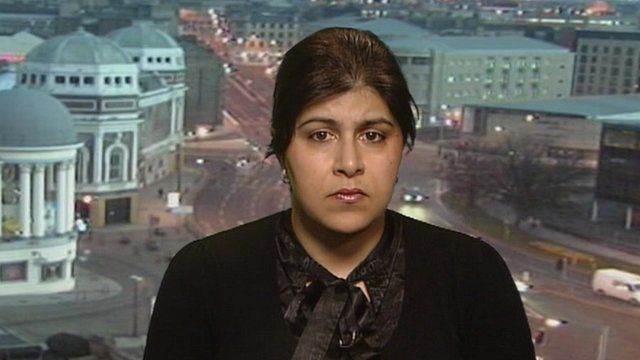 Video
Warsi: Labour 'deeply sickening' over burned woman
In an interview with Newsnight's Emily Maitlis, Baroness Warsi, co-chair of the Conservative Party, accuses Labour of trying to make political capital out of the news that a woman suffered 40% burns when petrol ignited as she was decanting it in her kitchen in York with the cooker on.
Diane Hill was pouring petrol into a glass jug at her home in Moorgate on Thursday evening after her daughter's car ran out of fuel.
Watch the full interview, including Baroness Warsi's thoughts on George Galloway's Bradford West by-election victory, on Newsnight on Friday 30 March 2012 at 10.30pm on BBC Two, then afterwards on the BBC iPlayer.