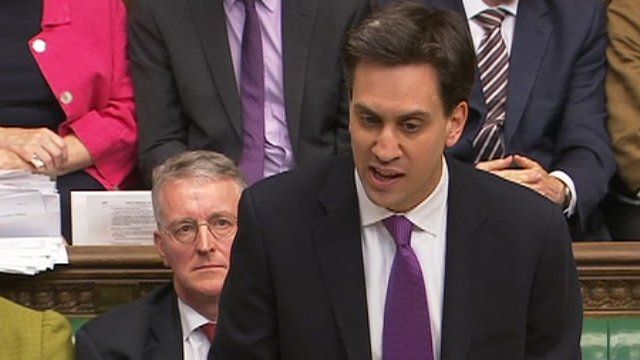 Video
Ed MIliband: Hunt 'in clear breach of ministerial code'
Ed Miliband has accused the prime minister of standing by and doing nothing when Culture Secretary Jeremy Hunt "is in clear breach of the ministerial code".
Labour says David Cameron's independent adviser on ministerial interests - Sir Alex Allan - should investigate whether Mr Hunt's contacts with News Corp were too close during consideration of the company's bid for BSkyB.
The bid was dropped last year amid anger about phone hacking at the News of the World newspaper, owned by News Corp's UK arm, meaning no decision had to be taken by the government.
Go to next video: No grand deal with Murdochs - PM