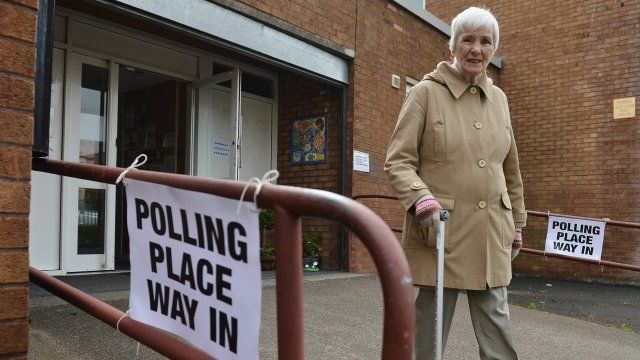 Video
Polls close in local elections across the UK
Polls have closed across England, Wales and Scotland in local elections seen as a crucial mid-term test of David Cameron's coalition government.
More than 4,700 seats are up for grabs on 128 English councils, most of which were last contested in 2008.
Every seat on Scotland's 32 unitary authorities is up for election and the make-up of 21 unitary authorities in Wales will also be decided.
Referendums on whether to elect a mayor are being held in 10 English cities.
Londoners have also been voting for a new mayor - but they will have to wait until Friday evening to find out who has won that contest.
The BBC's political editor Nick Robinson analyses what the results may be.
All the latest election results are available at bbc.co.uk/vote2012