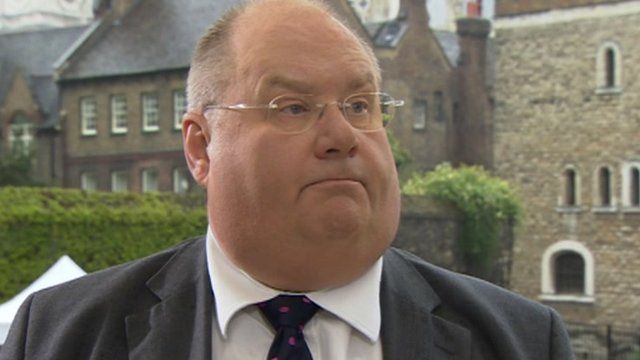 Video
Abu Qatada European Court appeal rejected
Radical cleric Abu Qatada has lost his attempt to make a final appeal to the European Court of Human Rights against his deportation from the UK.
The decision is a victory for the government's deportation strategy, even though Home Office officials got the date of the appeal deadline wrong.
The court said a panel of judges of the Grand Chamber found his appeal had arrived in time - but refused it.
Communities Secretary Eric Pickles told the BBC it could be a matter of days or weeks before Abu Qatada leaves the UK.
"The really important thing is that soon Mr Qatada will be leaving this country to go to Jordan," he added.
Go to next video: Cooper calls for Qatada error apology