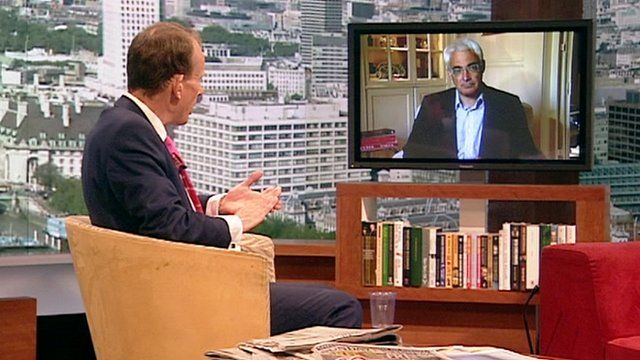 Video
Alistair Darling makes 'call to arms' over eurozone
The eurozone bail-out treaty should be "abandoned", former Chancellor of the Exchequer Alistair Darling has said.
Mr Darling called the treaty, which aims to enforce budget discipline and prevent EU countries running up huge debts, "ridiculous", as he claims it forces struggling countries to keep imposing cuts.
Speaking to The Andrew Marr Show, the former Chancellor also said that the banking system in Europe must be cleaned up and a "credible settlement" for Greece must be reached by European leaders.
You can watch the Andrew Marr Show in full on the BBC iPlayer
Go to next video: 'Good progress on eurozone'