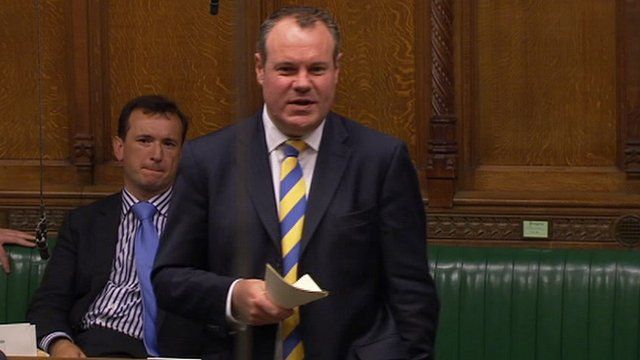 Video
Conor Burns resignation 'right thing to do'
Conservative MP Conor Burns has resigned as a ministerial aide to Northern Ireland Secretary of State Owen Paterson.
He stood down on Tuesday in protest at the government's plans to reform the House of Lords.
The Belfast-born MP for Bournemouth West had been an aide since last autumn.
Speaking in the Commons, Mr Burns told MPs he "genuinely regretted" that he would no longer be able to contribute to the government's work in Northern Ireland, but was confident that it was the right thing to do.
The government later dropped plans for the vote on its plans to reform the House of Lords after it faced likely defeat over the issue.
Go to next video: Tory MP: I will probably be sacked