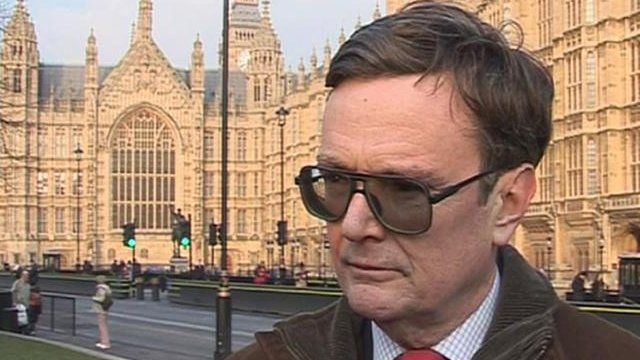 Video
Lib Dem peer wants Cable as chancellor
A Liberal Democrat peer who resigned as a government spokesman has called for George Osborne to be moved from No 11 in the next reshuffle.
Speaking on the World At One on BBC Radio 4, Lord Oakeshott said he wanted to see Vince Cable as chancellor.
"George Osborne has got no business experience, has never worked outside politics, and is doing surprisingly well for a chancellor on work experience. We need the best people possible," he said.
A source close to Mr Cable said Lord Oakeshott was not his adviser, and was an independent commentator with his own thoughts. "Vince disagrees with Matthew Oakeshott on this point; he thinks we have the A-team as is, and he is working harmoniously with it."