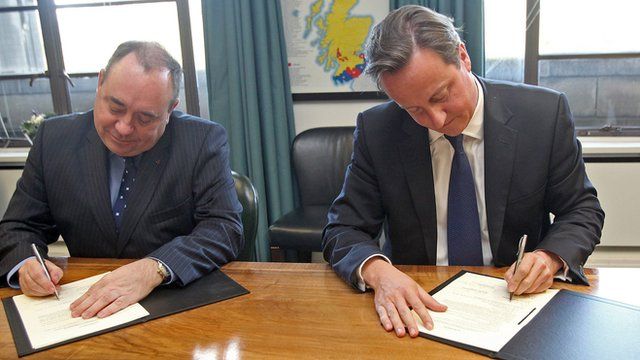 Video
Scotland's future
It's been a big week for the Scottish National Party. On Monday the signing of the agreement between First Minister Alex Salmond and Prime Minister David Cameron on the terms for staging a referendum on independence for Scotland.
And this weekend, the SNP's conference in Perth, viewed by members as an opportunity to kick start their campaign to win the vote in 2014.
A knife-edge vote saw the leadership narrowly succeed in its bid to overturnr the party's long standing opposition to Nato membership.
But many other matters will need explaining and fine tuning. For instance, how will the economy be run if Scotland becomes independent?
Carolyn spoke to the SNP MP, Pete Wishart.