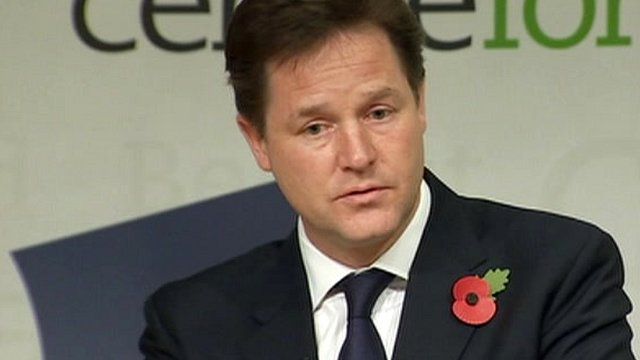 Video
Trident: Nick Clegg warns against 'jumping the gun' on decision
People should not "jump the gun" over whether or not the UK's Trident nuclear weapons system is to be replaced, says Deputy Prime Minister Nick Clegg.
The Lib Dem leader said the coalition agreement was "crystal clear" that no decision would be taken until 2016.
It followed Defence Secretary Philip Hammond announcing £350m was to be spent on design work.
The coalition is split, with the Tories backing a like-for-like replacement for Trident, and the Lib Dems opposing it.
Go to next video: Life on board a nuclear submarine