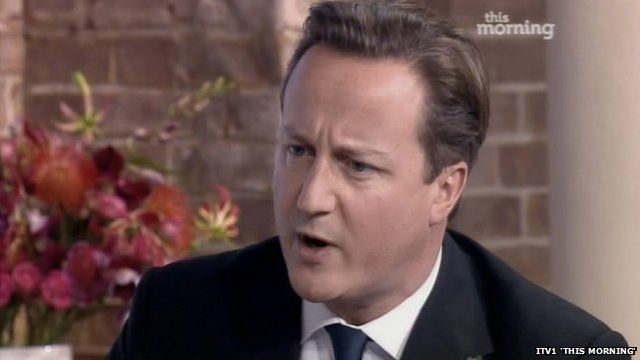 Video
David Cameron warns of 'witch-hunt' against gay people
David Cameron has warned against public child abuse allegations turning into a "witch-hunt" against gay people.
The prime minister made his comment on ITV1's This Morning programme as he was handed a list of names circulating online as paedophiles.
Mr Cameron, who did not look at the names, said anyone with any information about paedophiles should go to the police.
Clip courtesy of This Morning ITV1
Go to next video: PM orders 'urgent' abuse inquiry