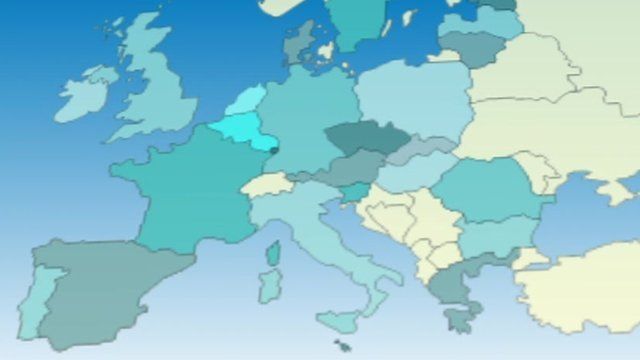 Video
EU expansion: why more countries want to join the union
The economy of the European Union has been shrinking, industrial production has fallen, and unemployment has been rising, but there is still a queue of nations wanting to join.
In Strasbourg, Jo Coburn gauged reaction to further expansion of the EU, while the UK considers its future in the union, which has 27 members for now, and Croatia is joining later this year.
And she looked back to how the former EEC started with just six members.
MORE FROM THE DAILY POLITICS & POLITICS EUROPE
Watch more clips of films and interviews; 'like' us on our Facebook page; watch the Sunday Interviews with Andrew Neil, follow us on Twitter or watch programmes from the last seven days on BBC iPlayer
Go to next video: European week in 60 seconds