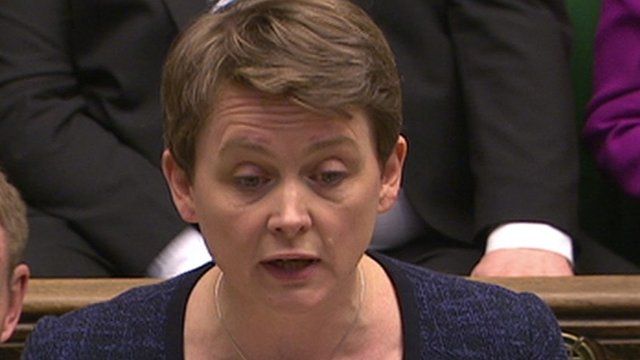 Video
Abu Qatada: 'back to legal square one' - Yvette Cooper
The government has signed a mutual assistance treaty with Jordan to ensure that radical cleric Abu Qatada can be deported, Theresa May has told MPs.
The home secretary said the treaty had guarantees on fair trials within it.
It comes after she failed to get the case referred to the Supreme Court to reverse a ruling that the radical cleric could face an unfair trial if sent to Jordan to face terror charges.
Shadow home secretary Yvette Cooper said she was willing to work with the government towards Abu Qatada's deportation, but accused Mrs May in the past of "overstating her legal strategy, which has not worked".
Go to next video: UK treaty aims at Qatada deportation