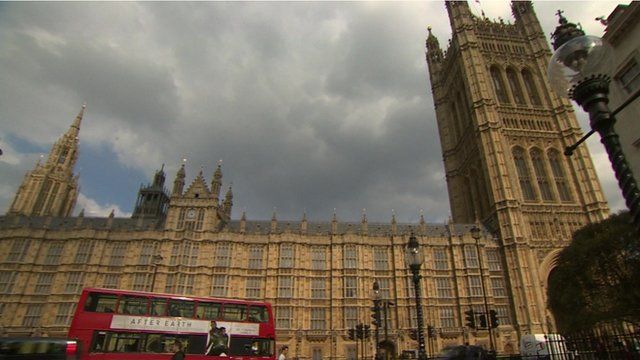 Video
MPs' expenses and the role of Ipsa which handles claims
The public is probably never in the mood for hearing MPs complaining about the tougher expenses system introduced after the scandal over some of their claims a few years ago.
But politicians are angry about the Independent Parliamentary Standards Authority (Ipsa) which they say is inefficient, expensive and often unfair to them.
Giles Dilnot spoke to MPs, including Tom Harris who said the claiming system was like the "Monty Python guide to politics".
After the film, Andrew Neil reads a statement from Ipsa, which was not able to provide a spokesman,
Interview: Nadine Dorries on Ipsa, MP expenses and a 'nursing home' for MPs
MORE FROM THE DAILY & SUNDAY POLITICS
Watch more clips of films and interviews; 'like' us on our Facebook page; watch the Sunday Interviews with Andrew Neil, follow us on Twitter or watch programmes from the last seven days on BBC iPlayer
Go to next video: Dorries: We need nurses' home for MPs