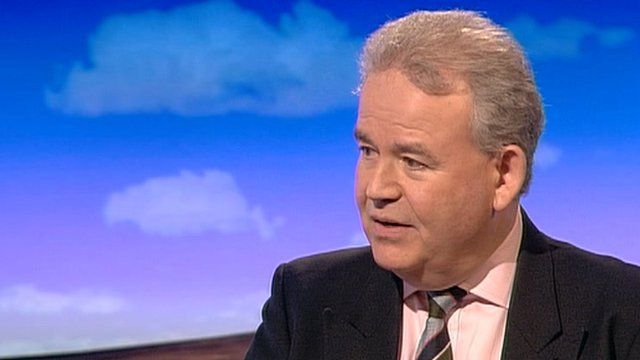 Video
Syria: Julian Lewis on arming rebels and Parliament vote
The government would probably lose a vote to arm the Syrian rebels, claims a Tory MP who opposes the action, as he spoke about linking up with Labour to force a debate.
Julian Lewis said he and other opponents were "slowly decreasing the wriggle room" for the government to take action without a vote.
He quizzed David Cameron at PMQs this week about a potential summer recall of Parliament if the UK wanted to to arm the rebels, and the prime minister told him that no decision had been taken.
MORE FROM THE DAILY & SUNDAY POLITICS
Watch more clips of films and interviews, the Sunday Interviews with Andrew Neil, our soapbox films, or 'like' us on Facebook page; 'follow' us on Twitter or see full programmes from the last seven days via BBC iPlayer
Go to next video: 'No decision to arm Syrian rebels'