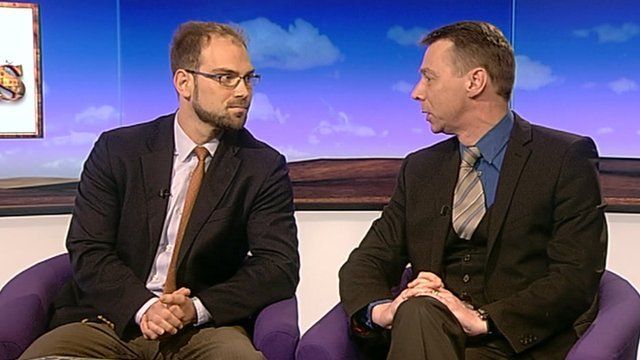 Video
Austerity measures' effect on health and homelessness
Authors have claimed there was evidence austerity measures introduced in response to the financial crisis in other countries - such as Greece and the US - have harmed people's physical and mental health.
The Body Economic: Why Austerity Kills joint author David Stuckler said there were "early warning signs" for the UK, with a rise in in suicide and homelessness in areas which have seen high job losses.
He debated the ideas in his book - and how to deal with government debt - with Institute of Economic Affairs director general Mark Littlewood and Conservative peer Lord Dobbs.
MORE FROM THE DAILY & SUNDAY POLITICS
Watch more clips of films and interviews, the Sunday Interviews with Andrew Neil, our soapbox films, or 'like' us on Facebook page; 'follow' us on Twitter or see full programmes from the last seven days via BBC iPlayer
Go to next video: EU nations allowed to ease austerity