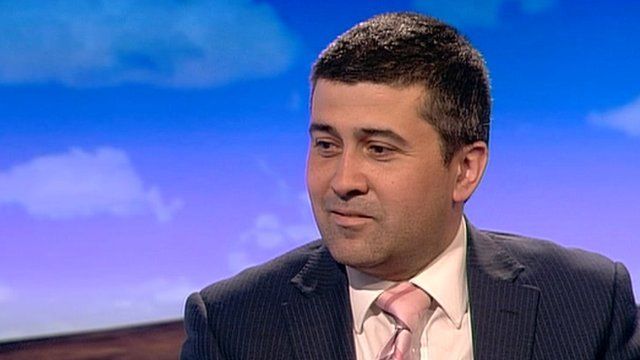 Video
Sunder Katwala on immigration from the West Indies
The first wave of immigrants from the West Indies were educated and had skills, but failed to get the jobs they expected when they arrived in the UK, says a director of the British Future think tank.
He spoke to Andrew Neil on the eve of the 65th anniversary of the arrival at Tilbury in Essex of MV Empire Windrush, bringing immigrants from the Caribbean.
The pair watched archive news coverage of the 1948 and looked at how life changed for those arriving in the UK, the effect on the British population, and how race relations have changed in the UK.
MORE FROM THE DAILY & SUNDAY POLITICS
Watch more clips of films and interviews, the Sunday Interviews with Andrew Neil, our soapbox films, or 'like' us on Facebook page; 'follow' us on Twitter or see full programmes from the last seven days via BBC iPlayer
Go to next video: Arrests in Brixton Thatcher party