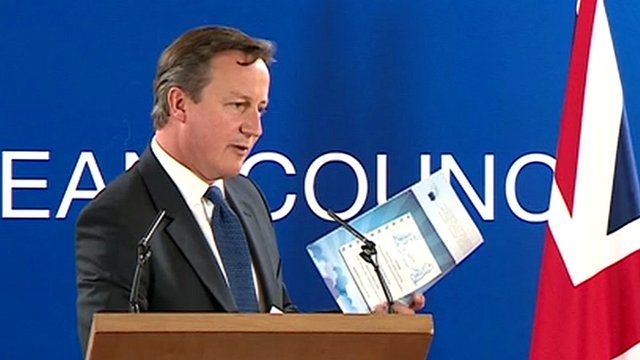 Video
PM on 'scandalous waste' of EU children's colouring book
David Cameron has lambasted the European Union for wasting money on its children's colouring book "Mr and Mrs MEP".
Asked about the EU referendum bill at a post-summit press conference, the Prime Minister said he had to convince other leaders the booklet was not a hoax but "a genuine, scandalous waste of money".
He continued, "and it's pretty sexist at that because Mrs MEP stops at six o'clock to go shopping and Mr MEP goes on till 6:40".
"A number of other European leaders were pretty appalled by this and this is the sort of thing the EU needs to cut out if it is to have any chance of winning people's confidence that it spends money carefully."
Go to next video: Young entrepreneurs head north