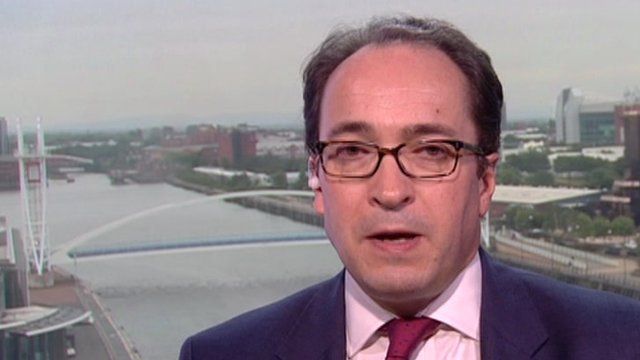 Video
Council and local authority funding: Sir Merrick Cockell
Council leaders from across England are gathering in Manchester for the Local Government Association (LGA) conference after hearing about 10% funding cuts in last week's Spending Review.
Sir Merrick Cockell, who chairs the LGA, said councils "can't just carry on like that", adding that there should be a new way of "connecting people to the democratic process at a local level".
One idea is a new single England Office - taking on work from six Westminster departments - and a review of money for English services, and the devolved nations under the Barnett Formula.
MORE FROM THE DAILY & SUNDAY POLITICS
Watch more clips of films and interviews, the Sunday Interviews with Andrew Neil, our soapbox films, or 'like' us on Facebook page; 'follow' us on Twitter or see full programmes from the last seven days via BBC iPlayer
Go to next video: 'Some councils verging on not being viable'