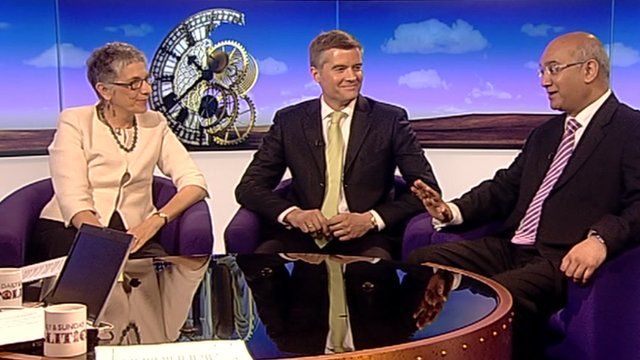 Video
Immigration salary debate: Mark Harper and Keith Vaz
The government has promised more action on immigration by clamping down on landlords renting to illegal immigrants and charging non-European migrants to use the NHS.
And potential migrants from outside Europe face new financial rules - meaning they must earn £18,600 to bring a spouse or partner to the UK - which are being extended to cover members of the armed forces.
Immigration Minister Mark Harper explained the changes, but Home Affairs Select Committee Keith Vaz claimed the new limit was higher than the average wage in Leicester, which he represents in Parliament.
Daily Mail columnist Melanie Philips joined in the debate.
MORE FROM THE DAILY & SUNDAY POLITICS
Watch more clips of films and interviews from 2013; Watch Sunday Interviews with Andrew Neil; Watch our soapbox films; Watch full programmes from the last seven days via BBC iPlayer; Social networks: 'like' us on Facebook page or 'follow' us on Twitter
Go to next video: The Britons leaving the UK to get their relatives in