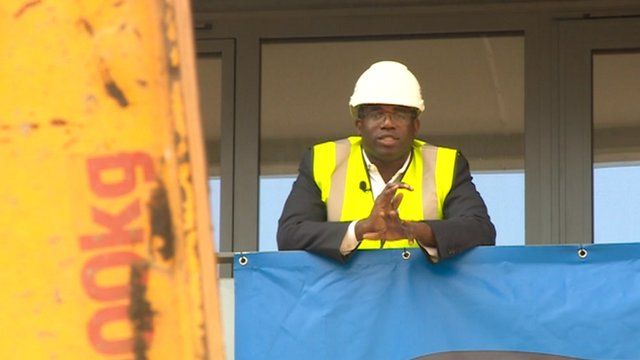 Video
David Lammy: 'Lack of housing forcing people into poverty'
Labour MP David Lammy is worried that parts of the private rental sector are forcing people back into poverty.
Some of the UK's biggest house builders have hailed a recovery in the housing market with house prices rising at their fastest annual rate for nearly three years, according to one of the UK's biggest mortgage lenders, the Halifax.
But Mr Lammy explains that the long term increase in property prices, particularly in London, has not benefitted everyone.
MORE FROM THE DAILY & SUNDAY POLITICS
Watch more clips of films and interviews from 2013; Watch Sunday Interviews with Andrew Neil; Watch our soapbox films; Watch full programmes from the last seven days via BBC iPlayer; Social networks: 'like' us on Facebook page or 'follow' us on Twitter
Go to next video: 'No need to smear concrete on Green Belt'