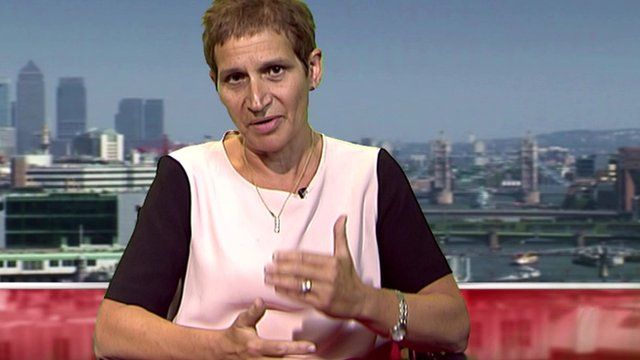 Video
UKIP Treasurer Stuart Wheeler's comment 'was sexist'
The chairman of the Royal College of GPs, Claire Gerada, has accused UKIP's treasurer of sexism.
Stuart Wheeler has denied being sexist by saying women were "nowhere near as good as men" at games like chess, bridge and poker.
He made the comment during a debate on EU proposals for gender quotas in the boardroom.
Mr Wheeler said he had been explaining why companies should not be forced to appoint more women to their boards.
Ms Gerada said it "certainly was a sexist comment" and she hoped it was tongue and cheek.
"We certainly need to improve women's place at senior level on those companies that are running the major organisations in this country," she added.
Go to next video: UKIP treasurer denies sexism