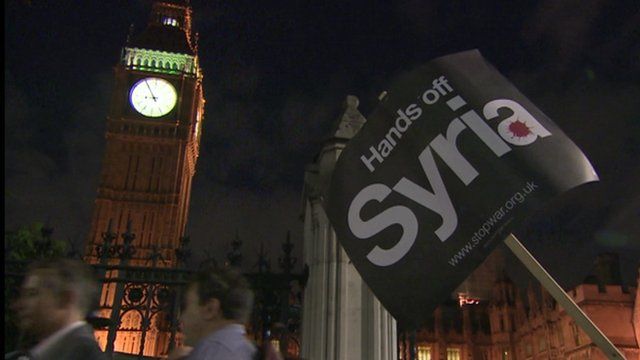 Video
House of Commons divided over military intervention in Syria
It has been a day of impassioned debate at Westminster that has revealed deep divisions about how to respond to last week's alleged chemical attack in Syria.
Prime Minister David Cameron has argued a military strike is essential to prevent President Bashar al-Assad using chemical weapons against his own people.
The Labour leader Ed Miliband insists the UN should be given time to consider the evidence of its weapons inspectors and some MP's question the strength of the intelligence about last week's attacks.
The BBC's Political Editor Nick Robinson reports.
Go to next video: Public opinion divided on Syria