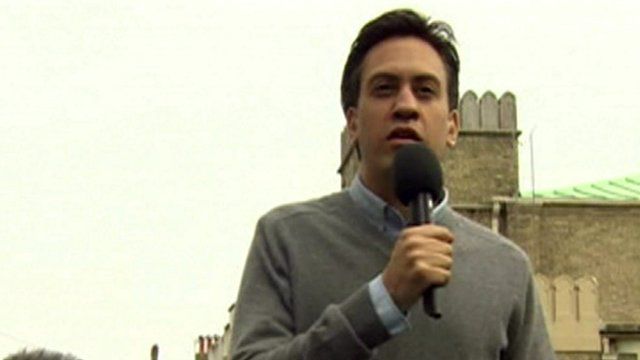 Video
Labour conference: Miliband, unions and Lib Dem survey
About a third of Labour councillors said Ed Miliband was not doing a good as leader, and 30% reckoned they would do better with someone else at the top, a Sunday Politics/ComRes survey found.
And more than half would oppose forming a coalition with the Liberal Democrats if their own party won the most seats, but no overall majority in 2015.
Adam Fleming reports from Brighton about what party activists think of the direction Mr Miliband is taking their party, and its links to the unions.
He could not get the leader to comment, but he did speak to shadow environment secretary Mary Creagh.
More from the Daily Politics: Watch full programmes from the last seven days via BBC iPlayer; 'like' us on Facebook page or 'follow' us on Twitter
Go to next video: What's the point of party conferences?