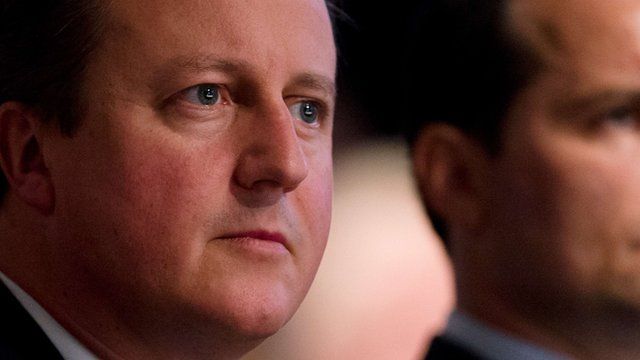 Video
Cameron: We'll find the money to freeze fuel duty
Prime Minister David Cameron says he is "quite convinced" the government will find the money to freeze fuel duty until the General Election in 2015.
The Chancellor, George Osborne, told the Conservative conference in Manchester on Monday that the freeze would only happen if savings could be found to fund it.
But speaking on BBC Radio 4's Today programme, the prime minister appeared to commit to the idea.
"Yesterday you heard the chancellor yet again say we're going to freeze petrol duty because we want to help families who are filling up their car," he said.
But when challenged on whether the chancellor had the appropriate funding, Mr Cameron said: "We will find the money.
"I am quite convinced we will because this is a real priority."
First broadcast on BBC Radio 4's Today programme on Tuesday 1 October 2013.