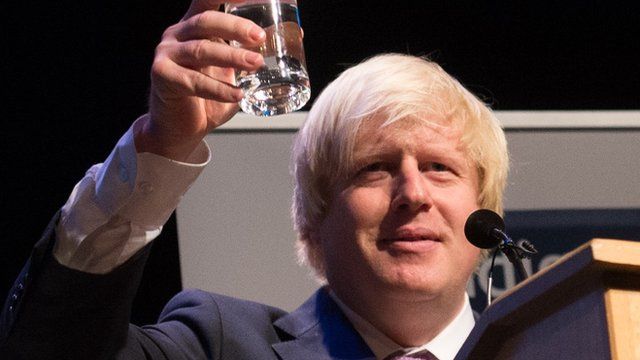 Video
PM: 'It would be great to have Boris back in Commons'
David Cameron has said it would be "great" to have Boris Johnson back in the House of Commons.
The prime minister said Mr Johnson was a "brilliant Mayor of London" and he would give him a "warm welcome" if he came back to Westminster "at some stage".
Boris Johnson's term as Mayor of London runs until 2016.
When asked on Radio 4's Today programme if Mr Johnson could be an MP at the next election in 2015, Mr Cameron replied, "absolutely, but that's a matter for him" - raising the possibility of him being both mayor and an MP.
Mr Cameron went on to praise his colleague and appeared to indicate he would give him a role in government if he returned: "I think he's got an enormous amount to give to public life.
"I don't think he's given up on that idea either. So... we're quite well aligned, if I can put it that way," he told Sarah Montague.
First broadcast on BBC Radio 4's Today programme on Tuesday 1 October 2013.