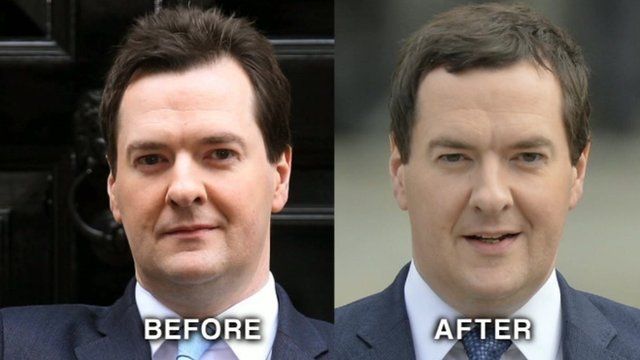 Video
Nicky Clarke on chancellor George Osborne's new haircut
George Osborne unveiled his new-look hair at the Conservative Party conference this week and received a mixed reaction, but it was the talk of Manchester for some.
Top hair stylist Nicky Clarke said "you couldn't not notice", and that the chancellor might grow into it.
But even he reckoned there could be too much emphasis on hair, and said of political appearances: "Have we really come to that? I would rather they wore a better suit."
Mr Clarke spoke to Jo Coburn, and panellists Anne Diamond and Kevin Maguire, after they watched a montage of famous political hair styles.
More from the Daily Politics: Watch full programmes from the last seven days via BBC iPlayer; 'like' us on Facebook page or 'follow' us on Twitter