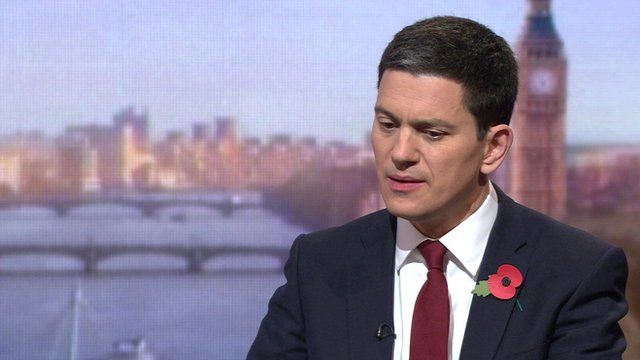 Video
David Miliband urges attention on 'apocalyptic' Syria
Former Foreign Secretary David Miliband has said he is imploring governments to pay attention to the political and humanitarian crisis in Syria.
Mr Miliband, now president of the International Rescue Committee, told Andrew Marr that although Syria had dropped out of the headlines after the dismantling of its chemical weapons programme, the civil war continues in the nation and has reached an "apocalyptic" level.
Saying Syria was "dissolving" as the world watched, Mr Miliband said a relief effort on the scale of the Marshall Plan would be needed to support the nation's neighbours.
Watch The Andrew Marr Show in full on BBC iPlayer.
Go to next video: BBC allowed onto Damascus front line