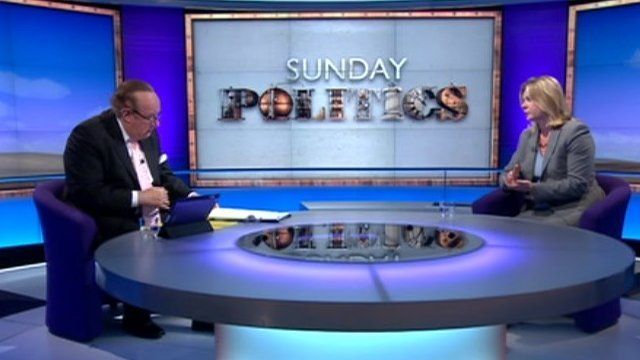 Video
Typhoon Haiyan: Greening on UK help for Philippines
The UK has "done a huge amount so far" to help the people of the Philippines after Typhoon Haiyan, said the British international development secretary.
The typhoon has killed about 4,000 people, and a further 1,186 are missing, with about 500,000 people homeless, according to the latest United Nations figures.
Justine Greening spoke to Andrew Neil about UK help after the disaster, as well as British aid for Pakistan, the so-called "Ethiopian Spice Girls", and a Bangladeshi version for a Question Time-style programme.
She was also asked about her party's commitment to ring-fencing 0.7% of government spending on foreign aid.
More from the Daily and Sunday Politics: Watch full programmes from the last seven days via BBC iPlayer; 'like' us on Facebook page or 'follow' us on Twitter
Go to next video: Battle to help Philippines survivors