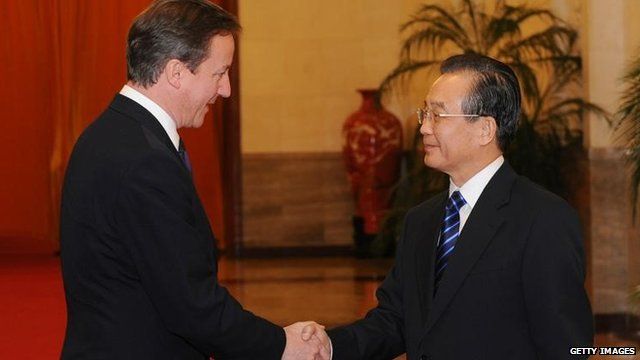 Video
Cameron 'hypocritical' on China's human rights record
Prime Minister David Cameron is making his first official visit to China in three years to discuss trade.
Last year he met the Dalai Lama but despite speaking out in the past about China's human rights record, Mr Cameron is not expected to address the subject directly during this trip.
Kerry Brown, professor of Chinese politics at Sydney University, called the prime minister's avoidance of the issue "hypocritical".
He said: "A couple of years ago when he met the former Premier Wen Jiabao, David Cameron was very vociferous about rights issues in public and in fact got Mr Wen quite steamed up…now he doesn't want to talk about those issues".
Richard Ottaway, the chair of the foreign affairs select committee, said: "David Cameron has a pretty good record on human rights…he hasn't hesitated to express his views when appropriate but right now the focus is on trade."
He added: "We don't engage in megaphone diplomacy, you have to do this in private, otherwise it is counter-productive."
First broadcast on the Today programme on Monday 2 December.