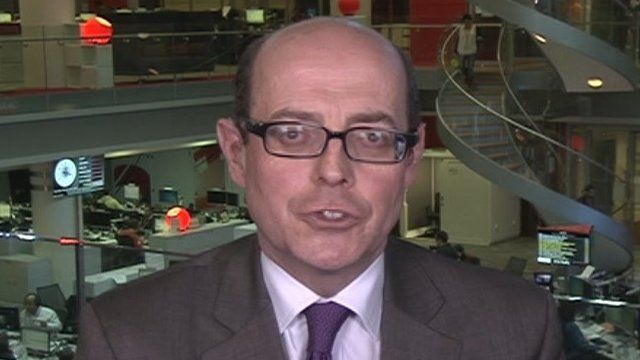 Video
Nick Robinson: The Truth About immigration documentary
There has been "no proper debate for many, many years" on UK immigration, the BBC's political editor has claimed.
Nick Robinson said neither side of the argument - either for more or less immigration - had been challenged on the consequences of their views, which he reckoned was partly due to Enoch Powell's Rivers of Blood speech in 1968.
Mr Robinson spoke to Jo Coburn on the Daily Politics ahead of his BBC2 documentary at 21:30 GMT on Tuesday, which will feature Vince Cable, Nigel Farage and "lots of real people" and the presenter working in a pie store.
Daily Politics immigration debate: Charles Kennedy, Mark Reckless and Tim Aker
More from the Daily and Sunday Politics: Watch full programmes from the last seven days via BBC iPlayer; 'like' us on Facebook page or 'follow' us on Twitter
Go to next video: Who is setting immigration agenda?