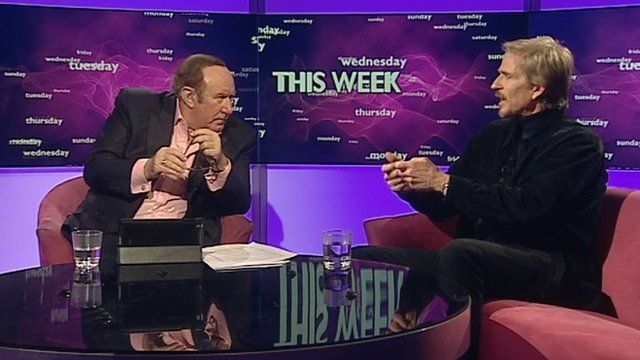 Video
Matthew Modine on Full Metal Jacket film computer app
Mathew Modine says books will never fully replace computer apps, as he releases a book app about the making of a famous film.
The Hollywood actor joined Andrew Neil on BBC One's This Week to talk about Stanley Kubrick and his role in the 1987 film Full Metal Jacket, that was filmed in London's Docklands.
Politicians Alan Johnson and Michael Portillo spoke about MPs being behind on technology.
More from This Week: Watch full programmes on iPlayer from the last 12 months -- view clips and comment on our Facebook site -- or follow us for programme news on our twitter page
Go to next video: 'I was groomed on Grindr sex app'