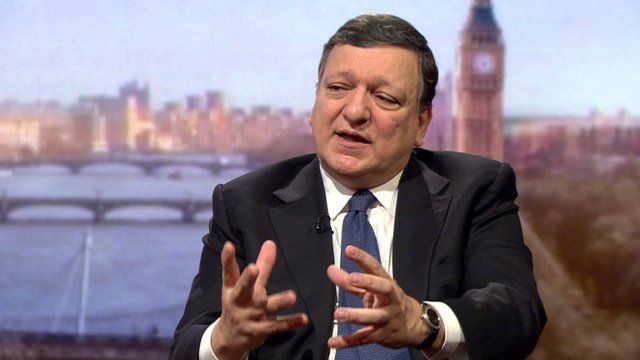 Video
'Extremely difficult' for Scotland to join EU - Barroso
José Manuel Barroso, the President of the European Commission, has said it would be "extremely difficult, if not impossible" for an independent Scotland to join the European Union.
Barroso told Andrew Marr an independent Scotland would have to reapply for membership and get the approval of all current member states.
He cited Kosovo - which is not recognised by Spain - as an example of the possible difficulties in joining the Union as a new country.
Barroso also stressed it was up to the people of Scotland to decide their future, and he did not want to interfere in the democratic process.
You can watch The Andrew Marr Show in full on the BBC iPlayer.
Go to next video: 'No pound' for independent Scotland