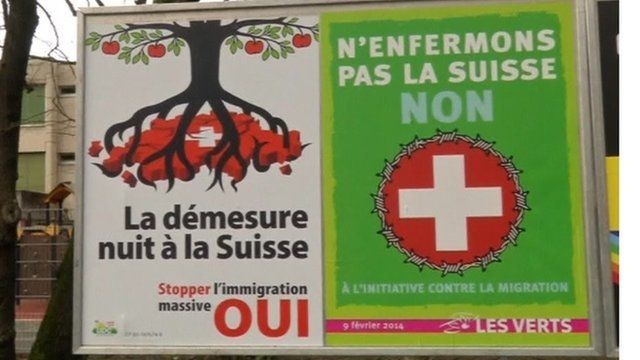 Video
UK could follow Switzerland's European Union relations
Switzerland is not in the European Union, but it has trade arrangements with surrounding countries, where passports are not needed, and the euro is widely accepted.
Adam Fleming reports from Berne for Politics Europe about the Swiss psyche and its complicated legal arrangements with the EU.
Some Eurosceptics see the Switzerland as model for a potential future UK-EU relationship, if Britain were to cut, or loosen, its links with Brussels.
More from the Daily Politics and Politics Europe: Watch full programmes from the last seven days via BBC iPlayer; 'like' us on Facebook page or 'follow' us on Twitter
Go to next video: Could UK be new Norway or Switzerland?