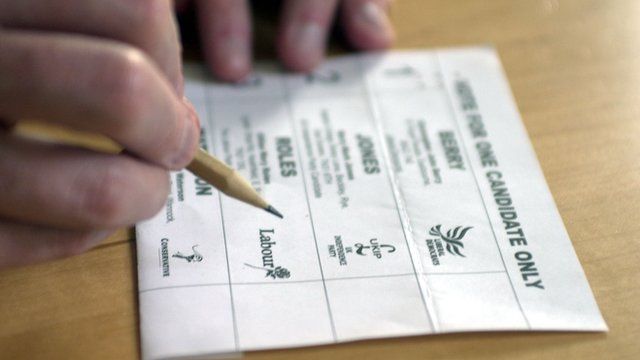 Video
Campaigners 'filled in postal vote for mum'
With local elections in England looming in May, a BBC investigation has heard calls for postal voting on demand to be scrapped.
A judge, a Conservative MP and a returning officer have told BBC Radio 4's File on 4 programme that the system is being fraudulently abused and needs reform.
The on demand system allows anyone who is on the electoral register (in England, Scotland, and Wales) to ask for a postal ballot rather than go to the polling station. No reason is required.
Reporter Alan Urry spoke to a man in Derby who says his mother had her postal vote cast for her by campaigners who turned up at her house and pressurised her into letting them fill in her ballot paper.
File on 4 is broadcast on Tuesday 11 March at 20:00 GMT.
Go to next video: Clegg dismisses MP's voter ID plea