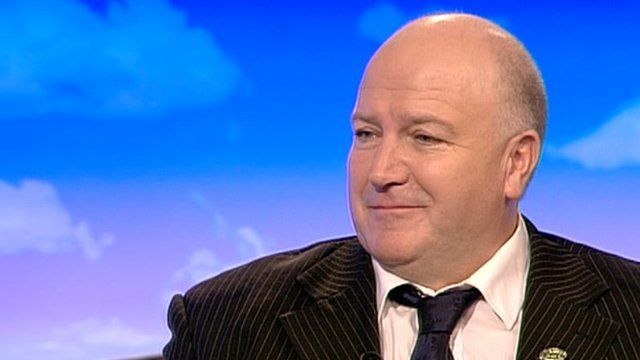 Video
RMT leader Bob Crow talks salary, strikes and Boris
The RMT union leader Bob Crow described growing up as an East Ender in London, and how being moved to Hainault was like being "immigrated to Australia".
In one of the final media interviews aired in his lifetime, Mr Crow told BBC Radio 4's PM programme that he did not want to be seen as "gobby".
He spoke to Becky Milligan about his wages, MPs' salaries, a famous photograph of him on holiday, and his relations with the press and the London Mayor Boris Johnson.
In the radio interview aired on Monday evening, Mr Crow said he was happy with the title "communist socialist".
In a statement on its website, the union said he died in the early hours of Tuesday morning.
Go to next video: Union leader Crow dies at 52