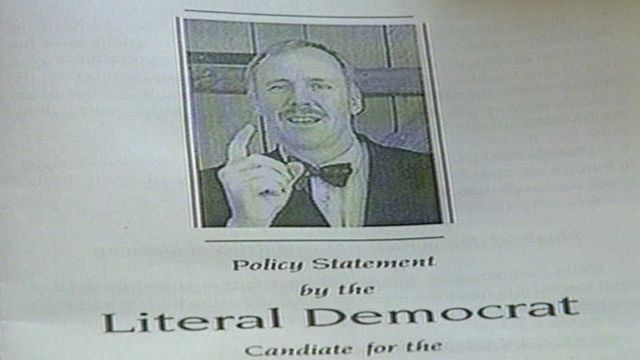 Video
BBC Rewind: A Literal Democrat
A party named the Literal Democrats won 10,000 votes in the 1994 European elections, as the Liberal Democrat candidate Adrian Sanders lost the Devon and East Plymouth constituency to the Conservatives by just 700 votes.
Mr Sanders, now the Lib Dem MP for Torbay, said his party would challenge the result in the High Court. It is believed many voters had opted for Literal Democrat candidate Richard Huggett in error.
Although the court case failed, Mr Huggett's tactics led to the Registration of Political Parties Act 1998, which outlawed the use of names in elections designed to cause confusion with more established parties.
Clip taken from BBC News, first broadcast 13 June 1994