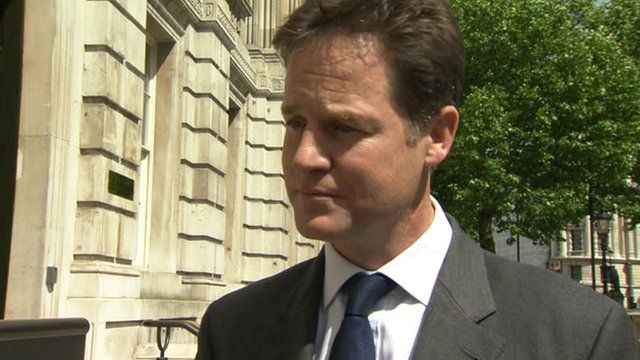 Video
Nick Clegg: Never easy to see Lib Dems lose ground
Deputy Prime Minister Nick Clegg has said, "It's never easy to see dedicated, hardworking Liberal Democrat councillors lose ground," after his party lost two councils and more than 100 seats in England's local elections.
He said it had been a "mixed night" for all the main parties but he would not resign if there were further Lib Dem losses.
"In the areas where we can get our side of the story across", he added, "in those places where we are strong, we're still winning".
Go to next video: Labour says vote shows need for change