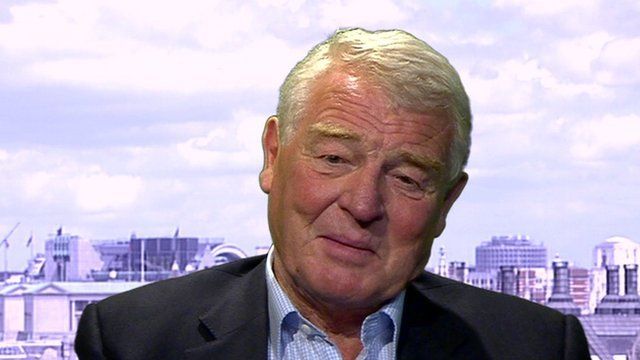 Video
Elections: Lord Ashdown on threat to Clegg leadership
Replacing Nick Clegg as the Liberal Democrat leader was "just about the silliest idea I have heard in my political career" and "would damage the party forever", said Lord Ashdown.
The former Lib Dem leader told Andrew Neil on the Sunday Politics that calls from two Parliamentary candidates for Nick Clegg to stand down was "just not serious politics".
Lord Ashdown, who is coordinating the party's general election campaign, called on members not to waste time on "an internal, totally unnecessary, divisive leadership election".
Praising Mr Clegg's courage, the peer said his leader had shown "incredible grace under fire" and was "the best prime minister Britain hasn't got", and he added: "I am devoted to the man."
More from the Daily and Sunday Politics: Watch full programmes from the last seven days via BBC iPlayer; 'like' us on Facebook page or 'follow' us on Twitter
Go to next video: Pickles on Tory immigration target