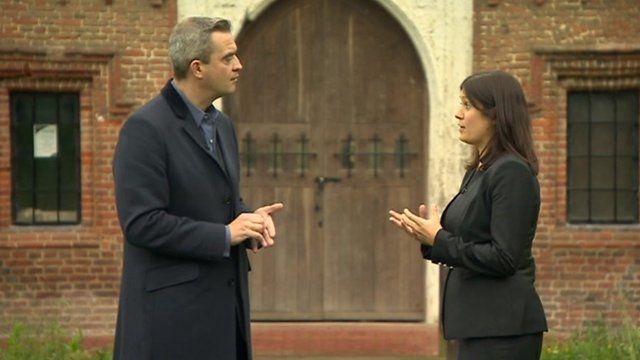 Video
Philosopher John Locke promoted by Labour MP Lisa Nandy
The case for the 17th century English philosopher John Locke is made by the MP Lisa Nandy who reckoned he "set out the foundation of western democracy".
From his Essex burial site, she told reporter Giles Dilnot the philosopher was "not just a thinker, he was also a do-er".
And the Labour MP described how the "most conservative of philosophers" pushed through ideas that were "tremendously radical and had such a revolutionary impact".
He also is remembered in history for his impact on the American constitution, and claims of being involved in a plot to kill Charles ll.
It is the latest film for the My Favourite Political Thinker series, where people of today put the case for famous faces from the past.
More from the Daily and Sunday Politics: Watch full programmes from the last seven days via BBC iPlayer; 'like' us on Facebook page or 'follow' us on Twitter
Go to next video: Russian prince who became an anarchist