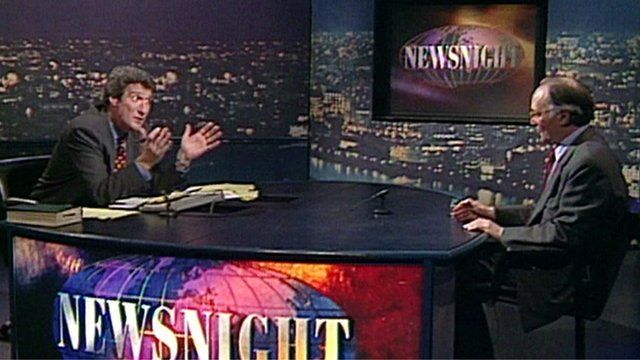 Video
Jeremy Paxman takes on Michael Howard one last time
Jeremy Paxman presented his final edition on Newsnight on Wednesday, after 25 years fronting the programme.
His last show featured many of his infamous sparring partners, including London mayor Boris Johnson and the former home secretary Michael Howard.
Mr Howard appeared on the show in 1997 to discuss the dismissal of the director of prisons Derek Lewis following a critical report about the management of the Prison Service.
Paxman proceeded to ask Mr Howard 12 times, about claims that he had previously "threatened to overrule" Mr Lewis over the possible sacking of a prison governor.
In 2014, he made one final attempt to get a straight answer.
Go to next video: Paxman's best bits from Newsnight