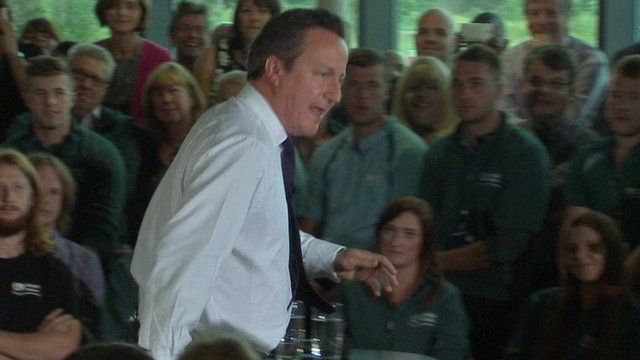 Video
Play pokes fun at David Cameron's walk
David Cameron has joked about the moment a theatre audience laughed at the funny walk used by an actor playing him.
Mr Cameron and his wife Samantha attended a showing of Peter's Morgan's The Audience at the National Theatre. It's a play about the Queen's relationship with British Prime Ministers.
When the actor playing him trudged on to the stage, Mr Cameron declared, "that's completely unfair, I do not walk like that", to which his wife replied, "yes you do".
He shared the anecdote with members of the public at a PM Direct event in Warrington, in Cheshire.
Go to next video: Other politicians 'look less like Wallace'