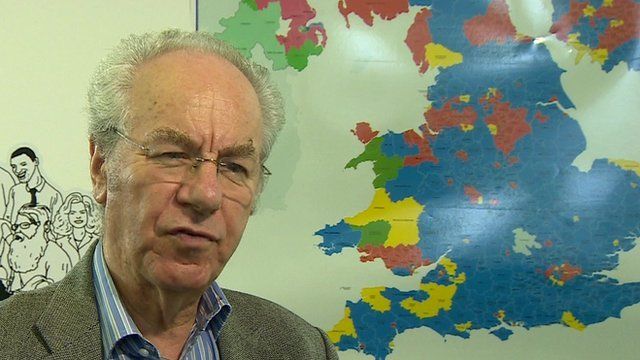 Video
2015 general election polling with Peter Kellner
Predictions for the 2015 general election face a "whole range of uncertainties" said YouGov pollster Peter Kellner.
He said results used to be "pretty simple affairs" but that had been complicated by changing fortunes for UKIP, the SNP, the Liberal Democrats, and a coalition government.
In a Daily Politics film, Giles Dilnot looked at how the political wind was blowing now, and why the "ancient rules just do not apply any more".
More: Follow @daily_politics on Twitter and like us on Facebook and watch a recent clip and watch full programmes on iPlayer
Go to next video: General election 'very unpredictable'