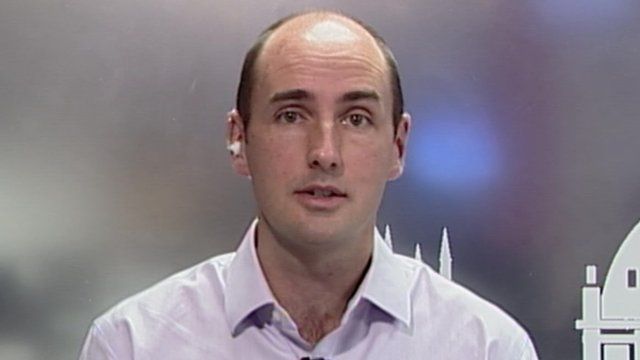 Video
2015 general election prediction and electoral maths
The electoral maths meant there was about a 50% chance of a hung parliament, and a probable coalition, at the 2015 general election, said an elections expert.
Stephen Fisher, Associate Professor in Political Sociology at Oxford's Trinity College, said there was "lots of uncertainty" and how parties that rise mid-term tend to see their support fall back.
He told Jo Coburn on the Daily Politics why he believed a current polling of 15% for UKIP was likely to see a 13% general election vote share.
More: Follow @daily_politics on Twitter and like us on Facebook and watch a recent clip and watch full programmes on iPlayer
Go to next video: Which way is political wind blowing?