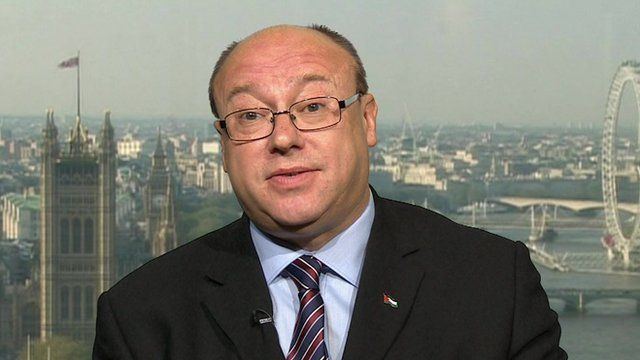 Video
Grahame Morris on MPs recognising state of Palestine
A Labour MP said recognising the state of Palestine was the "right thing to do" and there was a "huge feeling" in Britain "that this is the time".
Grahame Morris MP, who is presenting the motion on the issue later on Monday in the House of Commons, said the UK had recognised the state of Israel in 1950 "on undefined borders without a precisely-defined capital".
The motion has the backing of the Labour shadow cabinet and most Liberal Democrat MPs. David Cameron is set to abstain, but it is believed Conservative MPs will have a free vote.
More: Follow @daily_politics on Twitter and like us on Facebook and watch a recent clip and watch full programmes on iPlayer
Go to next video: Should UK recognise Palestine as a state?