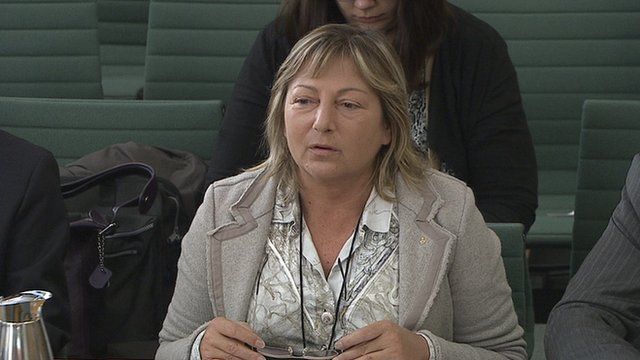 Video
Calais mayor blames European strategy for migrant problem
The mayor of the northern French city of Calais has said there is a lack of strategy between European countries to control the flow of migrants.
Natacha Bouchart was being questioned by UK MPs on the Home Affairs Select Committee over immigration.
In September, Ms Bouchart threatened to block the port unless Britain did more to control the number of migrants.
She said that her city was being "taken hostage" by around 1,200 migrants from the Middle East, Asia and Africa who were attempting to cross the English Channel from France.
Ms Bouchart's answers were translated by an interpreter.
Go to next video: The plight of Calais migrants