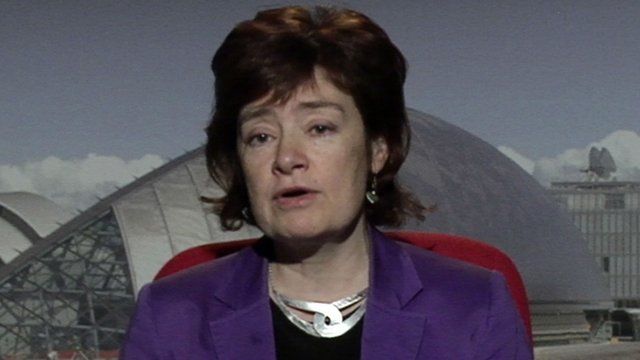 Video
Sarah Boyack MSP: 'Our ambition is to reconnect'
With just one week to go until a new Labour leader is elected in Scotland, the party has admitted it must learn from recent defeats.
"I think there was a disconnect... and re-engagement is the top priority for us," said Labour leadership hopeful Sarah Boyack MSP, talking on the BBC's Andrew Marr Show.
She acknowledged that votes for Labour in Scotland "started dropping off quite a while ago" and described the road ahead as a "long-term challenge".
Latest polls suggest a slump in support for Labour in Scotland, as well as a dramatic rise in SNP membership post-referendum.
UK viewers can watch the Andrew Marr Show in full for 30 days.
Go to next video: Would-be Labour leaders make a case