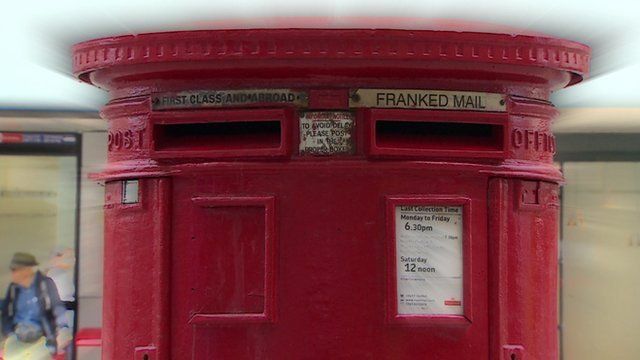 Video
Royal Mail on threat to 'universal service' deliveries
Royal Mail has claimed competitors in the UK's bigger cities cherry picking its business could harm the less profitable rural services.
And despite its modernisation programme, it said this means the universal service of a six-day-a-week service to all UK addresses is at risk.
But the Royal Mail's rivals reckon it's missing its own efficiency targets.
In a Daily Politics film, Eleanor Garnier looks back at Royal Mail chief executive Moya Green and Whistl chief executive Nick Wells appearing before MPs.
More: Follow @daily_politics on Twitter and like us on Facebook and watch a recent clip and watch full programmes on iPlayer
Go to next video: Royal Mail universal service at risk